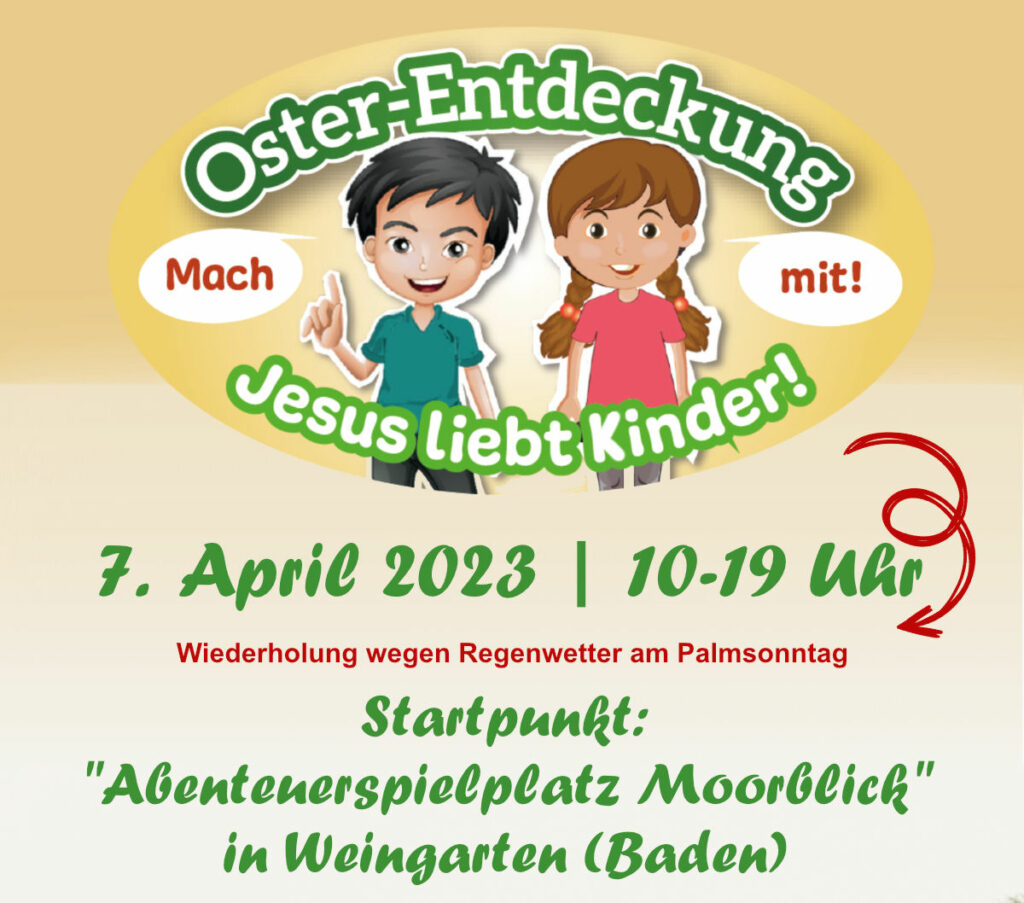 Easter discovery course for children from 4 years old
On April 2, 2023 (Palm Sunday), there will be an outdoor course on the Easter story for children from 5 years of age, starting from the "Adventure Playground Moorblick" in Weingarten (Baden).
At ten stations, the children independently explore the background of Easter. To do this, they read a text panel at each station or use a cell phone with a QR scanner that they have brought along to listen to the texts on the Internet. They are then given a task at each station, such as "donkey race," "decipher secret writing," or "search for silver coins." Each child who completes the course will receive a small reward.
Other dates and locations:
April 9 from 2 pm Baggersee Untergrombach
April 10 from 2 p.m. – Forst forest playground (behind the animal and bird park)
Important: The course will be set up for our community, but will be available to all other children and families as well. Stations are not staffed by on-site personnel. Parents should therefore supervise their children in an age-appropriate manner. If groups would like to use the course, registration is requested with:
Eduard Klassen
0177-4923127