Advent Singing
The last Advent caroling took place on 7.12.2019. The Advent caroling in 2020 is scheduled for 5.12. take place.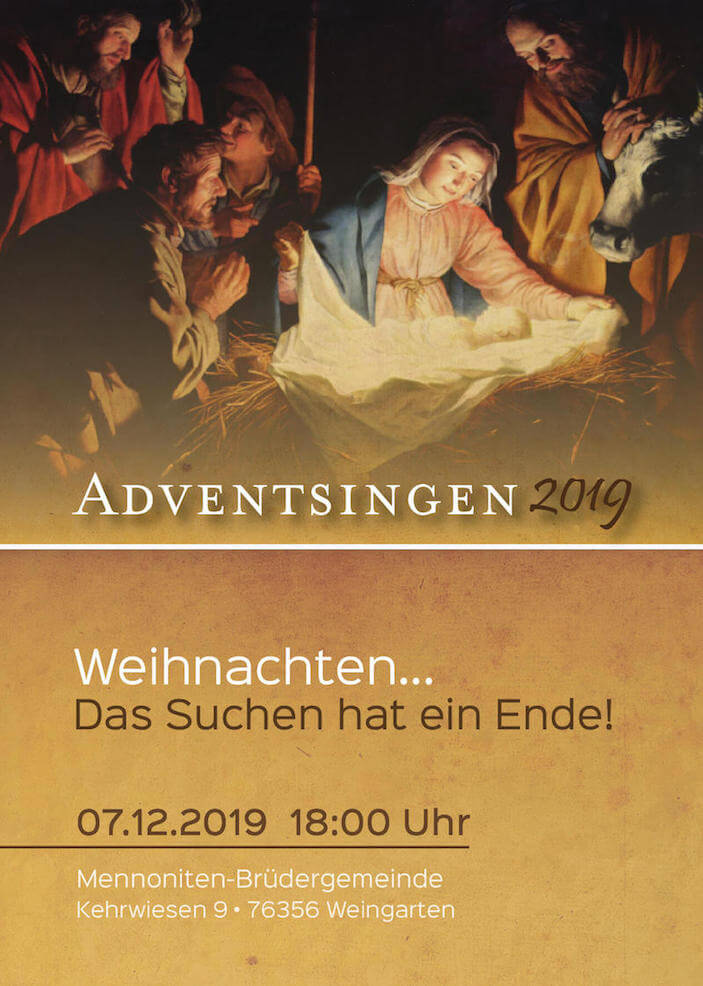 Christmas has its own special meaning for many. Everyone celebrates it in their own way. But what or who is the real reason for celebrating Christmas? We go back 2000 years into the past and go in search of the origin of Christmas. We invite you to consider the question during our Advent caroling, "What can Christmas mean to me today?" Afterwards you are cordially invited to coffee & pastries. Admission is free.
On 07.12.2019, at 18.00.
The complete flyer including directions is available here as a PDF: